The Sinclair Fleet Track Card at a glance
Also accepted at 95% of U.S. gas stations
Accepted at over 45,000 service locations
Automatic fuel accounting
More security and control than credit cards or cash
U.S.-based customer service, 24/7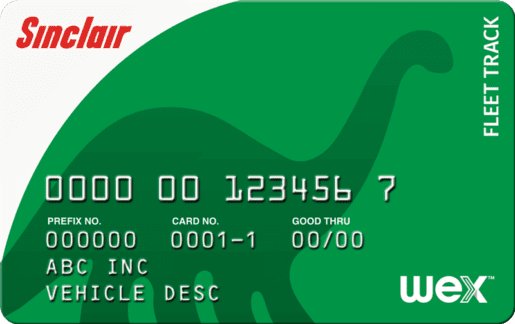 Sinclair Fleet Track Card
When you need the flexibility to fuel wherever the job takes you, this is the card for you. Accepted at 95% of U.S. gas stations—with rebates up to 6¢ per gallon when you fill up at Sinclair. It's also accepted at over 45,000 service locations.*
Sinclair makes it easy to save money
Know where the money goes
See who spends what, where and when
Capture detailed info for every purchase
Use simple online and mobile tools
Rein in employee spending
Limit use by amount, time/day, product, and more
Set spending limits by employee or card
Driver PINs to help curb misuse
Automatic fuel accounting and expense tracking
No need to collect employee fuel receipts
Easy one-click reporting
Compare payment options
See why the Sinclair Fleet Track Card is the best way to pay for fuel.
Online and mobile account access, made easy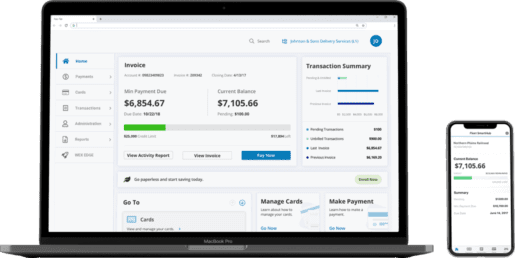 Access your account anywhere, anytime
View card activity, access invoices, download reports, and more.
Manage cards and employees
Instantly add, cancel or update card and driver info.
Use our mobile app when you're on the go
Make payments, check available credit, manage cards, and more.
Save on products and services for your business!
Access exclusive discounts on auto parts, tires, hotels and more. When every expense matters, the Sinclair Fleet Track Card helps you get more for every dollar.†
Make your car last as long as DINO. (Well, almost.)


Sinclair with DINOCARE® is a registered TOP TIER™ gasoline that satisfies the requirements of today's most advanced engines.
Reduce engine deposits
Optimize fuel economy
Reduce maintenance costs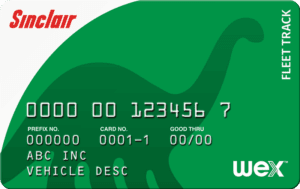 Let's talk
Ready to apply? Just gathering info? We're here to help.